KING CITY — Sun Street Centers recently celebrated the completion of its Darlene Acosta Youth Center in King City with a ribbon-cutting ceremony and an open house.
The June 28 celebration marked the final construction phase of Sun Street's King City campus at 641 Broadway St., providing the community of South Monterey County with addiction treatment, recovery, education and prevention services for men, women and now, youth.
"We want students to have a place to go after school and during the summer to advocate for themselves and their own good health," said Anna Foglia, CEO of Sun Street Centers. "Right now, our Prevention staff are based in Gonzales, and we have a small student area, but we would like more space for teens in King City, Greenfield and San Ardo to access."
The Darlene Acosta Youth Center is committed to helping youth experiencing parental substance abuse or mental health disorders, domestic abuse, bullying, family member illnesses, homelessness and other life-altering struggles. The facility features a student lounge for various educational and advocacy activities, a homework room with access to computers, a food pantry and clothes closet.
All youth are welcome, but the site will mostly support high school students, who can self-refer or be referred by a school, parent or friend. There will also be specific events for middle school students, as well as parents.
Prevention services being offered include the Safe Teens Empowerment Project (STEPS), Road to Success (R2S) intervention program, Life Skills Training, Preventing Alcohol and other drug-Related Trauma (PARTS) Coalition, teen-led Town Hall Meetings, social media presentations and focus groups on making healthy choices and preventing substance misuse and abuse.
Youth will also have access to Sun Street's many collaborations with local resources, such as the Arts Council for Monterey County, La Cultura Cura, Epicenter, King City Boxing Cub and the Greenfield Community Science Workshop.
"When we open later this summer, we will be open 10-7, Monday through Friday, and have some activities on Saturdays," Foglia said.
The Youth Center is named after Darlene "Dee" Acosta, who worked as Sun Street Centers' prevention manager in South Monterey County for 13 years until her death in February. She was a longtime member of the King City Council and was an advocate for youth in the area.
"Dee loved young people and her South County community and wanted to bring attention and resources to the place she held dear," Foglia said. "She put so much effort into our campus on Broadway in King City and her passion and commitment continues to drive us to succeed."
Last month's ribbon-cutting ceremony was sponsored by King City Chamber of Commerce and Agriculture. Guests included Monterey County Supervisor Chris Lopez, King City Mayor Mike LeBarre, King City Police Chief James Hunt, Greenfield Police Chief Guillermo Mixer and Soledad Police Chief Damon Wasson, along with other city officials, community members and Sun Street staff.
"Today we carried through on a promise in King City," Lopez said afterward on social media. "Darlene Acosta fought to improve access and resources for youth, and while she passed recently, the board of (Sun Street Centers) chose to honor her work, her legacy and her promise by naming the new Youth Center component of their King City facility after her. A gorgeous space dedicated to our youth now carrying her name will serve their needs. We miss you, Dee."
Through her position at Sun Street Centers, Acosta often partnered with local police departments and school districts to provide substance abuse education, in addition to working with at-risk youth. According to Greenfield Police Department, she "tirelessly worked to provide much-needed resources to youth, including youth in Greenfield."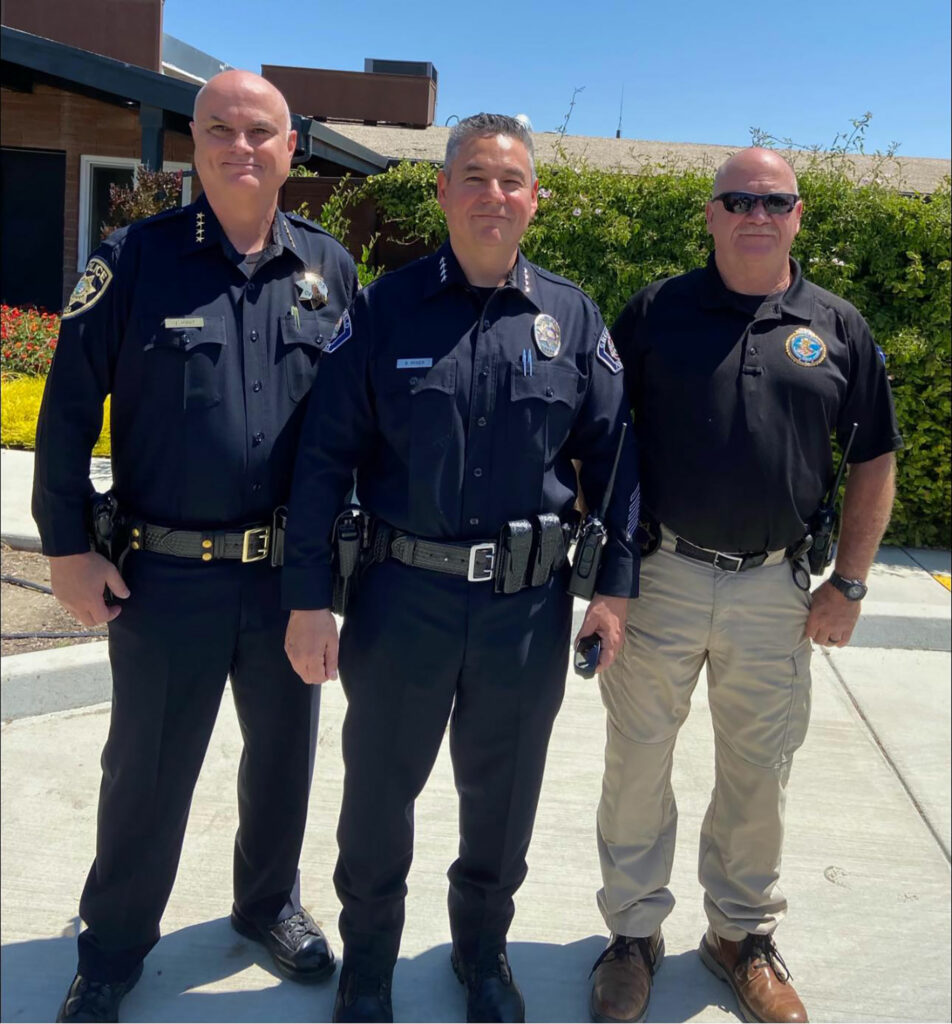 "As we remember Dee today, we are warmed by the knowledge that her legacy lives on, continuing to touch the lives of our youth," the department posted on social media. "Her dedication to our community will never be forgotten."
Soledad Police Department added, "Darlene was a champion for all the youth in South County and deserves to have the youth center named after her. The youth center is a way to carry on her hard work."
Foglia also expressed her thanks to the building construction donors — Monterey County Behavioral Health and Prop 47, Andrew and Phyllis D'Arrigo Charitable Foundation, Monterey Peninsula Foundation, Mike and Mary Orradre, Lou and Roberta Huntington and David and Susan Gill.
"It was wonderful and very satisfying to complete this essential project," she said.