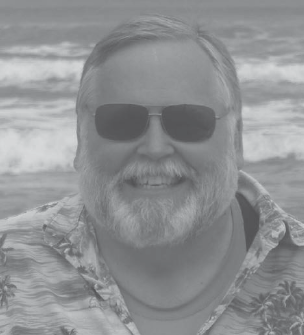 Michael Eugene Dohm was born May 8th, 1952 to Jesse William and Leah Blanche (Kay) Dohm, who brought him home to join his two older brothers at the family home in Anaheim, California.His Father, who worked for General Petroleum (later Mobil) was given an opportunity for advancement with the firm, and moved the family to San Ardo shortly after Michael's birth.
Michael attended San Ardo Joint Unified School, King City High School, and (for a time) Cal Poly SLO. He then enlisted in the US Navy, following in the footsteps of his proud father and uncles, who had also served in that branch of the military.
After serving as a Hospital Corpsman at several locations in the United States, Japan, and at sea, Michael was honorably discharged and enrolled at California State University, Chico to complete a BA degree in Psychology. While at Chico he also enrolled in the US Army ROTC program, which is how he met the woman who was to become his wife, Kristine Busse.
Michael often told friends about rappelling down a cliff during a training exercise and looking to his side to see an attractive woman doing the same. He then would go on to say…."it was love at first sight, a fearless woman who would have your back!". Following graduation from Chico, and each of them receiving a commission in the Army, Michael and Kristine were married in a military wedding at the Presidio of Monterey with all the pomp and circumstance you would expect for two officers.
During their Army careers they had the good fortune to be assigned duty together at several locations. After resigning his commission in the Army, Michael worked for several software companies, and later became a senior manager in the operation of Data Centers for Kaiser Permanente, American President's Lines, and First Republic Bank.
Throughout their marriage Michael and Kristine enjoyed frequent travel around the globe and visited numerous destinations in Europe, the Caribbean, South and Central America, Asia, and the United States by land and sea. Michael formed many lasting friendships while growing up in San Ardo, serving in the military, and civilian life often meeting up with former classmates, service members, and acquaintances made during trips to continue enjoying each other's company.
Michael and Kristine doted over nieces, nephews, and grand nephews, spending many birthday and holidays with their extended families. As he neared retirement from a position with the State of California, he and Kristine decided to purchase a home in Chico where they had begun their life journey together.
Upon both of their retirements, in 2018 they relocated to Chico and began transforming their home to meet each of their individual desires, while continuing adventures to destinations near and far. Unfortunately, Michael fell ill with pneumonia and heart aliments, was admitted to the hospital in Chico, where he passed away on August 22nd with his loving wife at his side.
Michael was preceded in death by his Father, Jesse Dohm and Mother, Leah (Kay) Dohm, and grand nephew Matthew Lavorato. He is survived by his wife and devoted travel partner Kristine Busse-Dohm, brothers David (Christy) Dohm of Orcutt, California, John Dohm of San Bernadino, California nieces Tina (Sam) Lavorato of Salinas, California, Tricia (Chris) Lavorato of Austin, Texas and nephew Nathan Dohm of Battleground, Washington. He also leaves behind many other loving relatives and lifelong friends.
A Celebration of Michael's Life is to be held at 12:30 PM on November 2nd at the San Ardo Grange Hall. If you will be able to attend, please RSVP to Kristine at [email protected].
Kristine and Michael's wishes are that those wanting to memorialize Michael do so by contributing to the Matthew Lavorato Scholarship Foundation ( https://www.gofundme.com/f/matthew-c-lavorato-scholarship-fund ) in honor of their grandnephew, Matthew, who passed away unexpectedly shortly before Michael's death.