JOLON — Fort Hunter Liggett recently hosted a Community Relations Meeting, during which representatives from throughout the region came to discuss different projects and programs going on in South Monterey County and north San Luis Obispo County.
The quarterly meeting on Aug. 18 was a chance for area leaders, such as mayors, city managers, police chiefs, community stakeholders and military command staff, to provide a group update.
"These meetings bring together local community representatives and allow opportunity for continued partnerships for growth and relations between local communities," stated Fort Hunter Liggett on social media afterward.
Though King City Mayor Mike LeBarre was unable to make it, representatives from King City Police Department and King City Chamber of Commerce and Agriculture Manager Janet Bessemer were able to attend from King City.
Soledad Chief of Police Damon Wasson also joined the discussion.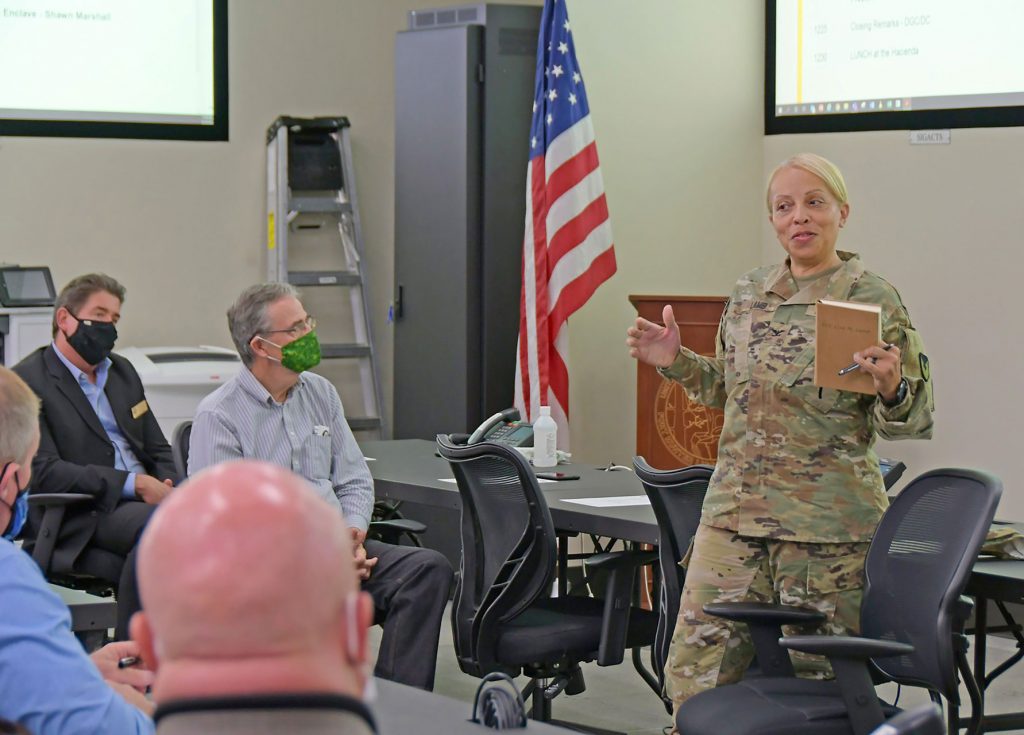 Fort Hunter Liggett Garrison Commander Col. Lisa Lamb spoke about the army installation's operations and vision.
There were also representatives from Paso Robles, San Luis Obispo Regional Transit Authority, Camp Roberts and Presidio of Monterey.
King City representatives discussed a Sept. 11 parade and memorial, as well as reflected on the city's recent National Night Out event.
Bessemer's presentation was about collaboration with FHL for chamber events, such as the Christmas parade, El Grito, Fourth of July and other events. However, El Grito will not take place this year as a King City Chamber event.
"This was a very informative meeting," the chamber wrote in a Facebook post. "We learned a lot about what is happening in SLO, Paso Robles, Soledad, Camp Roberts, and King City, as well as FHL. Great meeting and lunch afterwards."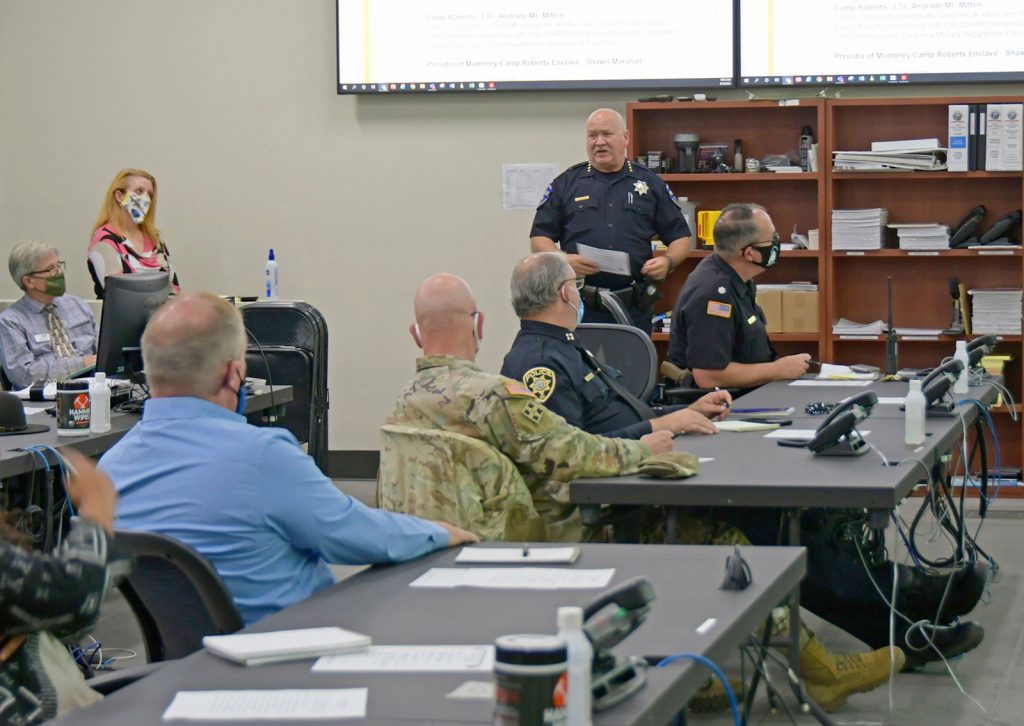 Wasson spoke about Soledad events, including a car show and last Sunday's Ciclovía, which took place in Soledad for the first time.
In addition to encouraging FHL personnel to attend Soledad events, he said the department's police dogs were available to help region-wide for drug searches.
After the boardroom update, the attendees went to the Hacienda for an outdoor lunch. During the luncheon, Lisa Cipolla shared a history of Fort Hunter Liggett and DFMWR director Charlemagne Tertulien shared upcoming events.