KING CITY — As the days of summer come to an end, it was that time of the year when hundreds of youths wear their school colors in hopes of bringing a football title back to their town under those Friday night lights — and this year in South Monterey County, there are many storylines to follow.
The 2022 South County Jamboree was held Aug. 19 in King City, featuring high school football teams from Gonzales, Soledad, Greenfield and King City as well as Templeton, which was welcomed this year to join in on the games.
Generally, out of the four South County teams, only a few have a shot at winning their league, but coming into this season, there is a possibility that two of them could win titles.
Gonzales Spartans, who moved down two divisions, will be looking to snap their losing streak. After taking their lumps in the Mission Division, the Spartans should be a contender this year.
Last Friday at the Jamboree, the Spartans, which have a young offensive line, seemed to struggle with pass protection. If they can improve on their upfront, their quarterback will be able to make enough plays to put some points on the board.
Soledad Aztecs didn't reveal much, but Daniel Raso proved why he is one of the best players in the Pacific Coast Athletic League. In the first matchup with Templeton, the Aztecs showed off a power running game that impressed a lot of people.
Friday's event was also the debut of Soledad's new head coach Marc Villanueva, who was coaching on the JV team last season.
"There was a couple of things that were a little different," Villanueva said. "I'm glad to have coach Eric (Rodriguez). Having a former head has helped the transition."
King City Mustangs, who should be contending for the Cypress title again, did better than expected on Friday. The Mustangs will have to replace a lot of their offensive weapons from a year ago, but their new skilled guys flashed at times during the Jamboree.
"Overall, we all had a great night," said King City quarterback Jjey Martinez. "Our linemen did amazing and the receivers did amazing as well. It's only the beginning, so we're only going to get better."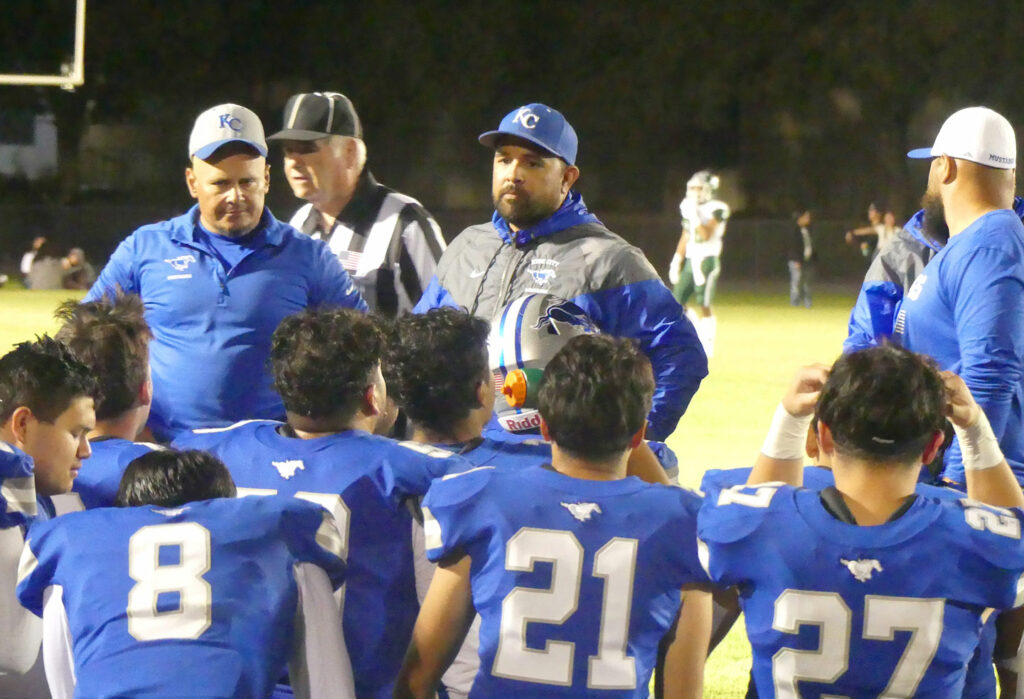 This year the Greenfield Bruins have the opportunity to have the best football season in school history.
The Bruins defense front seven looked fast on Friday, making plays in the backfield. Its offense had their moments, but it will be interesting how they make up for Anthony Morales.
Greenfield will have one of the best running games in the PCAL, behind one of the best offensive lines in the county. If the Bruins are going to take that leap forward, they will need a second year starting quarterback to show improvement at that position.
As the preseason kicks off, all four local teams will be in action this Friday, Aug. 26, with two of them heading out of the area.
Soledad will travel to Soquel to face the Knights, and Gonzales will travel to Salinas to face Rancho San Juan. Then, in the game of the week, Greenfield will travel to King City to face the Mustangs.