SALINAS VALLEY — Key for a Cure Foundation sponsored two events in October, one each in Salinas and King City, that raised a combined total of more than $67,000 in support of pediatric cancer research.
The Foundation's second annual Golf Tournament benefiting St. Jude Children's Research Hospital was held Oct. 3 at Corral de Tierra Country Club in Salinas.
Proceeds from the tournament, on-course fundraising competition, post-tourney reception and live auction raised $46,365 in net revenue, according to Liz Grijalva, Key for a Cure Foundation president.
"We are blown away by the support of our community, every penny and person make a huge difference," Grijalva said. "The Foundation is so grateful for all that continue to show the kids of St. Jude so much love."
The sixth annual "Chasing Dreams, Finding Cures" barrel race fundraiser, also sponsored by Key for a Cure, was held the same week at the Salinas Valley Fairgrounds in King City.
The Oct. 7-9 event added another $21,305 in net revenue for the cause. There were more than 300 runs throughout the weekend, with Kristi Youngblood named the event winner.
Race organizers also hosted a book drive this year for St. Jude and Jacob's Heart, during which 467 new and used books were donated by barrel racers.
"We would like to say thank you to all of our volunteers. Thank you to the crew that helps make this race possible. We would also like to thank all of the contestants," said Janel Flook, event producer and owner of Running F Quarter Horses in Bitterwater, one of the race's major sponsors along with Spurr Co. in Paso Robles. "This year everyone was so wonderful and great to work with. Thank you for coming together to help us help St. Jude!"
"Chasing Dreams" has raised a total of $155,379 over the past six years. Next year's seventh annual barrel race is already planned for the weekend of Nov. 4-5, 2023, at the fairgrounds.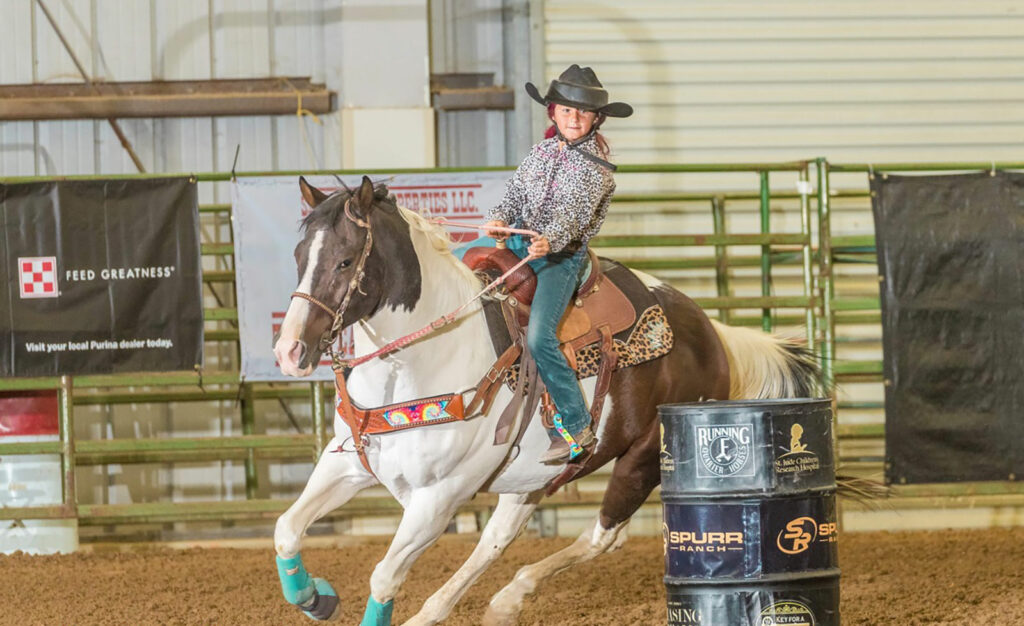 Key for a Cure Foundation, formed in 2015, raises funds in support of innovative pediatric cancer research that will lead to more effective treatments for children with cancer.
Operated by volunteers, the Foundation is currently working to raise funds for T-cell-based immunotherapy research being conducted at St. Jude Children's Research Hospital. It has raised more than $880,000 for this innovative research.
To donate to Key for a Cure Foundation, go to keyforacure.org/donate/.