MONTEREY COUNTY — Rural County Representatives of California (RCRC) concluded its 2023 Annual Meeting last Friday in Monterey County, where more than 300 local government officials representing RCRC's 40 member counties were in attendance this year.
The Sept. 20-22 event, held at the Portola Hotel and Spa at Monterey Bay in Monterey, featured experts sharing their knowledge on issues pertinent to rural governance. This included engaging panel discussions with specialists in outdoor recreation, rural hospitals, politics, the fentanyl epidemic and watershed health, as well as a message from California Assembly Speaker Robert Rivas.
"The RCRC Annual Meeting is a vital platform for local government leaders to come together, learn from each other's experiences and exchange innovative ideas," said RCRC Board Chair and Butte County Supervisor Doug Teeter. "It is an honor to enjoy the company of so many accomplished speakers, who are experts in their respective fields, generously sharing their expertise and insights."
In addition to the panel discussions, attendees were treated to an inspiring message from Adrianne Haslet, a survivor of the 2013 Boston Marathon bombing, sharing her insights for overcoming adversity through the power of determination and unwavering strength.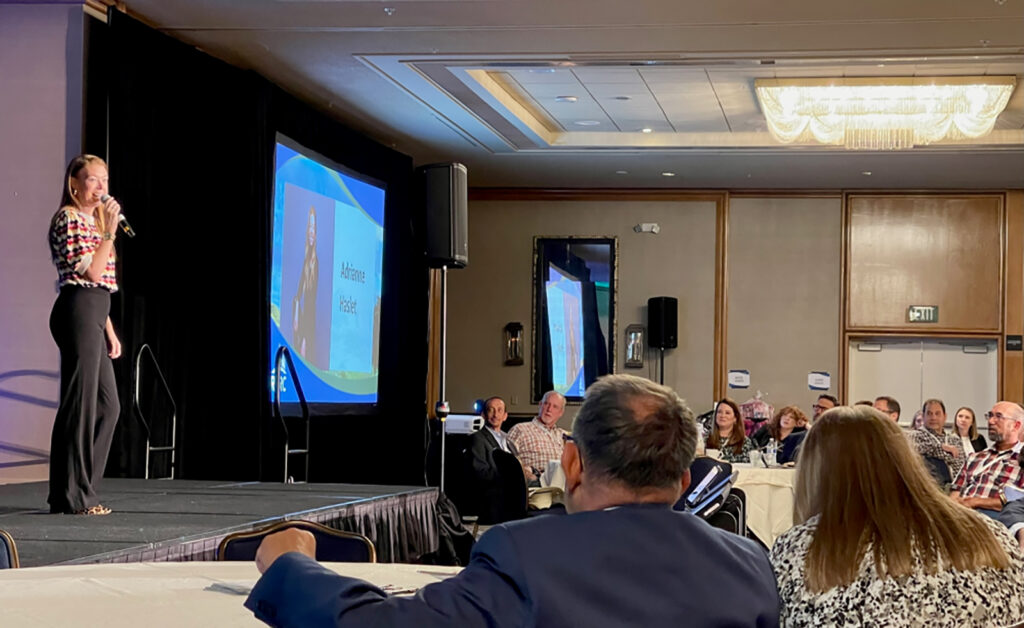 During the event, attendees also participated in the RCRC Annual Auction and Basket Drawing, where county-themed baskets are auctioned off to support a select number of charities in the county of the RCRC Chair. 
The event concluded with a meeting of rural county administrators and a joint meeting of the RCRC Board of Directors with its affiliate entities Golden State Finance Authority and Golden State Connect Authority.
"Hosting RCRC's Annual Meeting here in Monterey County has been an absolute privilege," said RCRC First Vice Chair and Monterey County Supervisor Chris Lopez. "By bringing together rural leaders from across California, this event serves as a driving force for generating solutions to some of the most significant challenges confronting our communities."
RCRC's Annual Meeting provides a venue for rural leaders to gather and engage on important issues affecting rural counties. To learn more about RCRC, visit rcrcnet.org.