KING CITY — Monterey County Supervisor Chris Lopez, who represents South Monterey County in the Third District, recently took the oath of office for a second four-year term after running for re-election unopposed in November.
Lopez, a King City native who now lives in Greenfield, was sworn in by his mentor and former District 3 Supervisor Simon Salinas alongside his parents Vince and Tina Lopez of King City.
"It was an honor to be sworn to begin a new four-year term to serve the the Third District," Lopez said afterward. "It was special for me to have my parents join me as my mentor, (former) Supervisor Simon Salinas swore me in. My wife, my rock was at home taking care of our new baby, but I want to thank her for her sacrifices that allow me to serve."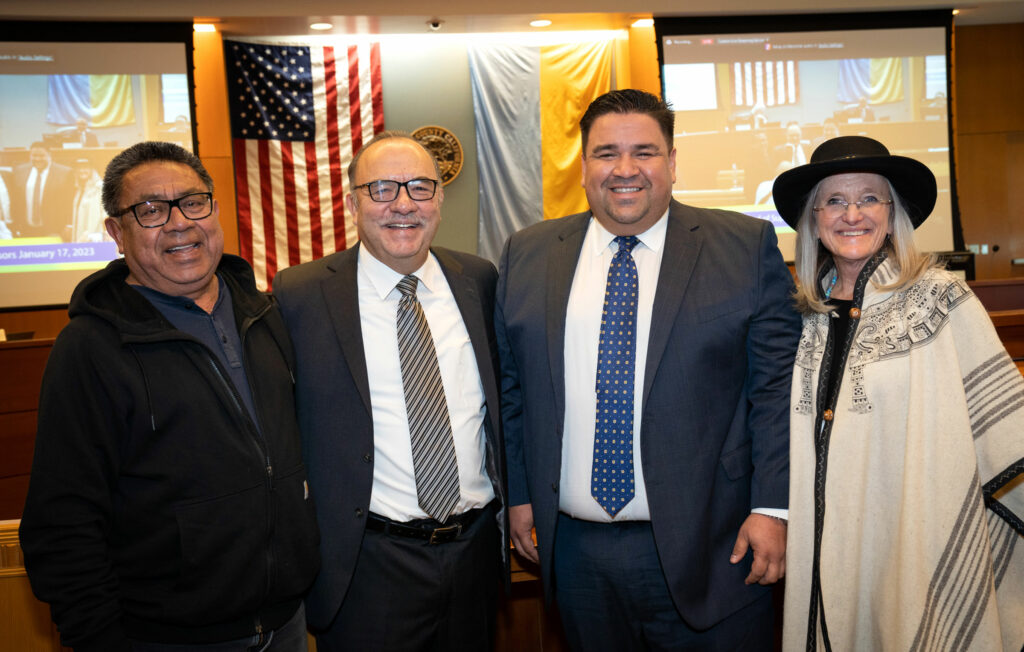 The formal swearing-in ceremony took place during the Board of Supervisors meeting Jan. 17 inside the Board Chambers in Salinas.
Other county leaders sworn in included new Assessor/Clerk/Recorder Marina Camacho, new District 2 Supervisor Glenn Church and newly elected Sheriff Tina Nieto, who was supported by former King City police chief turned Undersheriff Keith Boyd.
Newly installed County Administration Officer Sonia De La Rosa, also originally from King City, was in attendance to welcome the new and returning officials.