LOCKWOOD — In October, the Monterey County Sheriff's Office was made aware of a sexual assault that had occurred in South Monterey County.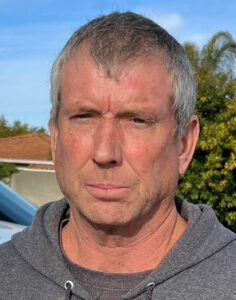 Further investigation and an interview with the victim revealed Michael David Paulsen, 60, of Lockwood, had sexually molested the victim when she was between the ages of 13 and 17, according to the Sheriff's Office.
On Dec. 28, detectives served a search warrant at Paulsen's residence off Lockwood-Jolon Road in Lockwood after he had been arrested.
Paulsen was booked into the Monterey County Jail, where he was charged with several aggravated sexual assault charges, including rape of a minor, kidnapping with the intent to commit lewd and lascivious acts of a minor, oral copulation of a minor, sexual penetration with a foreign object, and lewd and lascivious acts of a minor. He is being held on a $25 million bail.
Anyone with information about this investigation or additional victims is encouraged to call MCSO Detective David Gonzalez at 831-755-3811 or Detective Sgt. David Vargas at 831-755-3771.