KING CITY — When Cedarville University senior Hannah Stuercke, a nursing major from King City, was assigned a project for her ceramics foundation course, her work took a surprising turn.
Combining her love for nursing and anatomy with creative studio art, Stuercke fashioned ceramic organ sculptures. Her works of art are currently on display in the university's school of nursing.
Though science and art may seem like an unlikely duo, that wasn't always the case. Great historic artists, such as Leonardo da Vinci and Wolfgang Amadeus Mozart, were also scientists.
Cat Mailloux, an assistant professor of studio art at Cedarville, said Stuercke's art started as a project that focused on using the slab technique to create two lidded vessels.
Beginning with two static kidney boxes, Stuercke then expanded into a series of anatomy related jars, creating an organic heart box as well as stackable lungs.
Stuercke is no stranger to the merging of art and science. Her father is a first-grade teacher, while her mother teaches math at a local middle school. She was encouraged by her mother to major in nursing, but it was her father who encouraged her artistic gift.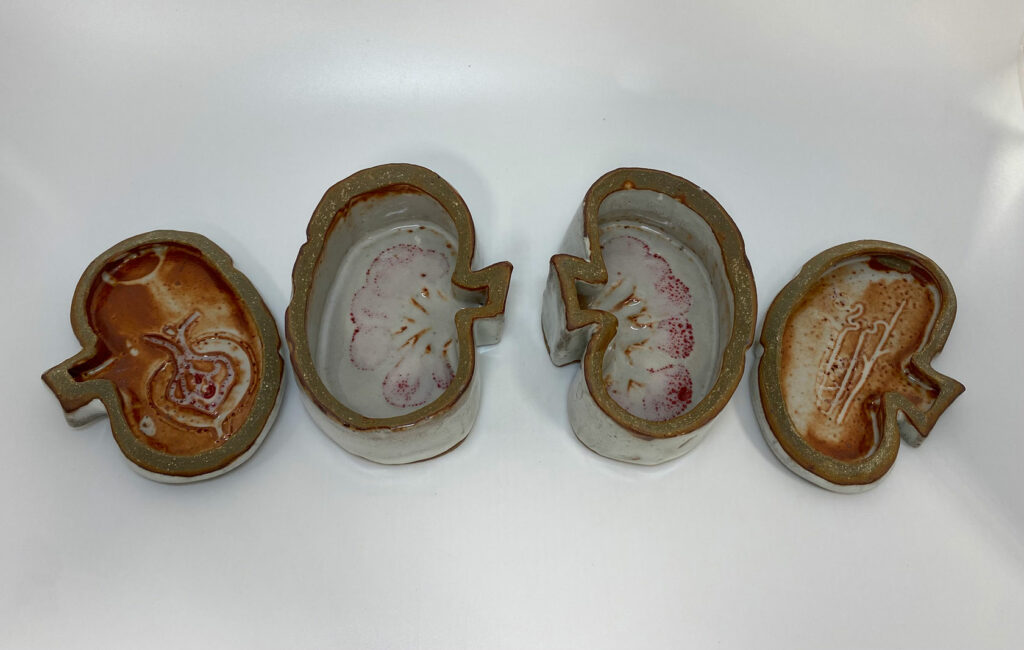 Originally interested in illustration, Stuercke has 27 finished paintings reminiscent of the children's books her father keeps in his classroom.
After her graduation this spring, Stuercke plans to move to Michigan to work in a hospital emergency department, where she can bring her compassion for others, love of nursing and creative problem-solving to one field of work.
While Stuercke is not planning on pursuing ministry full time, she hopes to someday use her art to work for nonprofits or volunteer at an art therapy clinic. In both her artwork and nursing, she is motivated by a passion for loving others.
"In the same way that your love for God will spill over into the rest of your life, my time spent in nursing has spilled over into my art," said Stuercke, whose ceramics are, in many ways, an overflow of the heart.
Located in southwest Ohio, Cedarville University is an accredited institution with an enrollment of 4,715 undergraduate, graduate and online students in more than 150 areas of study. Founded in 1887, Cedarville is one of the largest private universities in Ohio, recognized nationally for its rigorous academic programs, including the School of Nursing.