KING CITY — In the summer when athletes are out of season, the majority of them find themselves on a trip to improve their skill in their respective sport.
For some youth, travel ball will take them up to their season. But for King City High School athlete Octavio Contreras, who has dreams of playing college baseball, he doesn't want to miss out on the opportunity to also play football under the lights this fall.
Last year Contreras played quarterback, defensive back and wide receiver for the King City Mustangs, and saw most of his playing time on the defensive side of the ball. Going into this season, many fans thought he would step into the starting quarterback role, but the Mustangs decided to go in a different direction.
"I'm going to be playing wide receiver and free safety," Contreras said. "We have an upcoming junior that will be great for us."
During the offseason, Contreras has worked on getting more athletic. He hit the weight room and came up with a plan with his coach to get more explosive.
"Coming into the season, I feel way more athletic than last year," he said. "Our coach has a good workout plan this summer. They personalize a workout plan for us so we can become more explosive. Coach Mendez has us working."
While getting ready for the football season, Contreras was also trying to get better at baseball. He has been playing on a travel baseball team this summer.
"Baseball became my No. 1 sport during the Covid year," he said. "During that time, I played in a few games at JV, then during the season, I got called up to varsity. I feel like that sparked my love for baseball."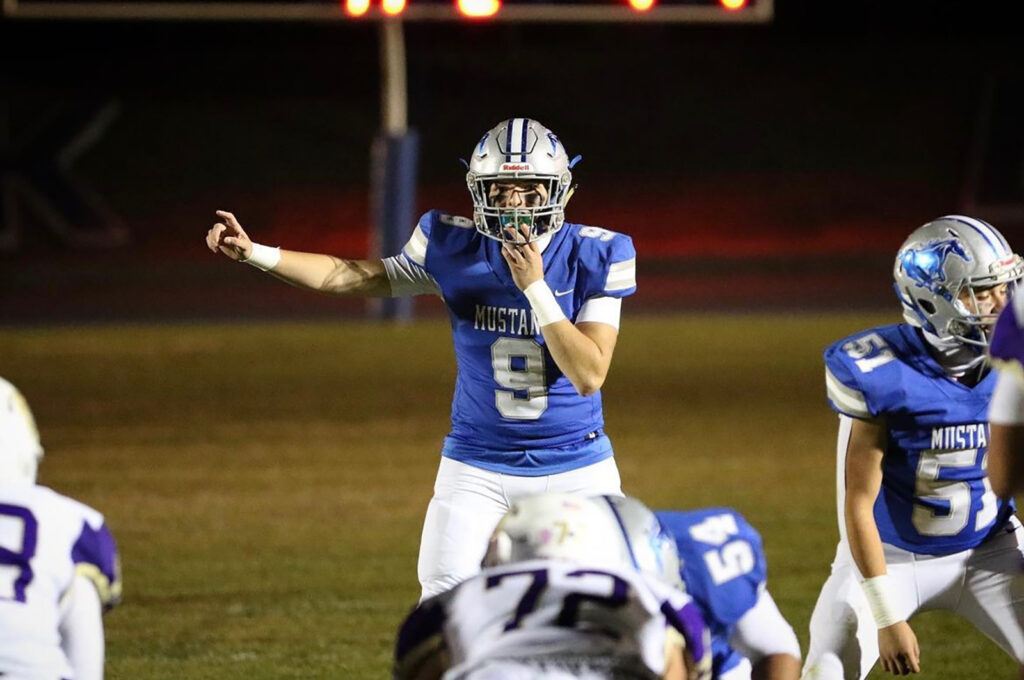 Although baseball has been his main sport, Contreras finds that football does something for him that baseball doesn't. The love is from the amount of time he spends with his teammates.
"I see baseball as a way to continue my education," he said. "Football is pure fun. The memory with your friends. Celebrating with your team in the locker room. It's a great environment to be in."
Contreras talked about the struggle of balancing both sports. He feels torn about being at one sport and not at the other.
"It's hard to balance the two sports," he said. "I really want to play college baseball. It's difficult because I want to also be at football practice."
Majority of the time, the coach will make athletes choose between sports. But, lucky for Contreras, he has coaches that support him in this decision to do both sports.
"I'm lucky because my football coach really understands the position I'm in," he said. "They understand that sometimes I won't be able to make practice."
As much conflict Contreras has choosing between the two sports, he does understand he has to choose what sport he wants to play. Once they are able to get the pad, he will put baseball on hold.
"Once the season officially starts, I'm going to be taking a break from baseball," he said. "I'm still going to throw on the side during my down time, but I won't be playing any games."
Going into this season, Contreras expects the Mustangs to take a step forward. With the talent that they have, he has the most confidence in his team.
"I expect us to have a winning record," he said. "I hope to make the playoffs. We have a really talented team. We just have to put our heart out there."