KING CITY — King City Police Department has appointed James Hunt as its new police captain, with Chief Keith Boyd administering the oath of office to him during last Tuesday's city council meeting.
Hunt comes to King City with nearly 30 years of law enforcement experience.
"This will probably, I hope, be my last stop in law enforcement," Hunt said at the Sept. 28 meeting. "I'm extremely excited to be here, and in fact, very honored to be here."
For the first 26 years of his career, Hunt served as a member of the San Jose Police Department, working assignments in field services, investigations and the Office of the Chief. In 2018, he accepted a position with the Greenfield Police Department as a police captain and later filled in as interim police chief for more than a year.
Hunt served the community of Greenfield for the past three and a half years before embarking on his new role in King City.
"I've known several of the officers and sergeants that work in the department for a few years, and I think it's just a great group of people," Hunt said. "This department is about to move forward in such a positive direction, and it was time in my life to be part of something like that."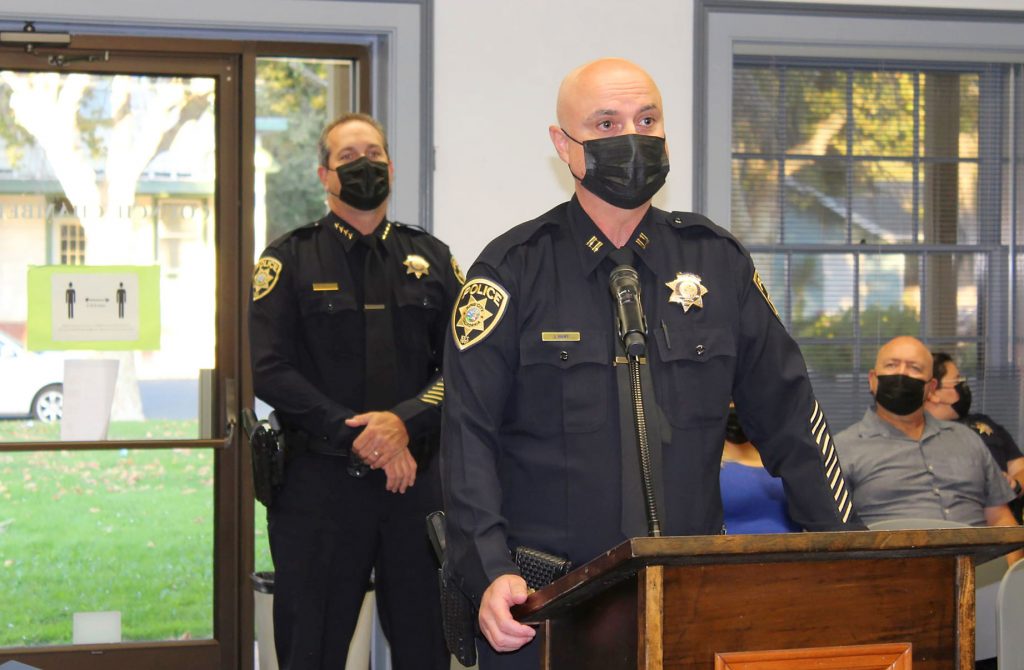 Boyd, who started as King City's police captain in 2019 before becoming police chief this past June, said he was in search of a strong individual to take over the position he once held.
"My biggest challenge right from the get-go was to ensure that I found a strong individual with lots of qualities, character and experience that would benefit not only the city, but this organization to continue its growth in a positive manner," Boyd said. "I'm fortunate enough that after a very rigorous testing process, where we engaged the community and members of the organization and law enforcement professionals from across Northern California to help us select our candidate, that I was able to be pointed in the direction of James Hunt."
Hunt earned his bachelor's degree in criminal justice from Union Institute and University and a master's degree in law enforcement and public safety leadership from the University of San Diego. In addition, he is a graduate of the prestigious California Peace Officer Standards and Training Command College Program.
"I'm hoping that I live up to the expectations of both all of you (the council), the community, Chief Boyd and more importantly, of myself," Hunt said. "I do set my standards pretty high, and I hope that I can leave here — whenever that may be, a few years down the road hopefully — with my head held high saying that we achieved a lot."