This sports edition is my last as a writer for New SV Media. Throughout the past 30 years I have been fortunate to have the best seat in the house for hundreds of high school and youth sporting events. While I will miss creating memories and doing my best to recognize all athletes in South Monterey County, the time is right to start a new chapter in my life.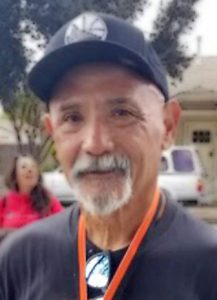 Beginning with my introduction to sports writing and photography at the Soledad Bee under the guidance of Pat Stephens, I learned to express my love of sports behind a boxy Apple computer.
I will forever be grateful to Pat and our editor Suzy Taylor in King City for their patience and trust that I would be able to handle the work of covering sports for a weekly newspaper.
I have had the pleasure of watching championships won on the fields and gyms by athletes of both genders, seen records smashed in the blink of an eye, and have written about athletes in every shape and size.
My work kept me in the Gonzales and Soledad areas initially, but I soon began the trips to King City, where I covered the Mustang athletic programs. A few years later my coverage expanded with the opening of Greenfield and Soledad high schools.
I always had to remember to be impartial and make sure I didn't disrespect anyone by wearing their rival's colors or favoring one team over the other in my stories. This became quite a task as I have also had coaching stints in Gonzales, King City and Soledad and probably have had merchandise from all three teams in my closet at one time or another.
So many stories to tell, but maybe another time…
I want to thank all the people that I have worked with at the local papers throughout the years, especially the current staff of Ryan Cronk, Sean Roney, Jon Allred, Sheryl Bailey, Gail Esteban and our publisher, Jeanie Johnson. It has been a pleasure to work with all of you.
Thank-you to all the coaches, athletic directors, administrators at our local schools, I tip my hat to you for all you do for student-athletes.
Rodolfo Tapia of the King City and San Ardo Boxing Clubs, I applaud you for what you have done for those communities.
I also want to thank everyone that has ever contributed with a photo or sports writing idea, including Margie Daniels, Larry and Sandra Rodriguez, Lucio Rios, Eliazar Rubio, Ismael Rocha, Arnold Bernal, Aviel Avila and so many others.
It is impossible to be at every sporting event, but the people I have mentioned sure made my life easier.
To all the athletes I have ever written about, continue to make new goals and accomplish great feats. You make everyone in our South Monterey County communities proud.