SALINAS VALLEY — With "dead week" behind them, South Monterey County high school football teams are ready to prepare for the upcoming regular season.
All four local schools will gather Friday, Aug. 20, at the Greenfield High School stadium for the South County Jamboree, which will kick off the season after a year break for most of the teams. King City High played four games earlier in the year, and the Greenfield Bruins played one game against Pacific Grove.
Greenfield High head football coach Adam Barsenas is excited about hosting the jamboree on the Bruins home field.
"We are happy to host the jamboree to start the season," Barsenas said. "The kids look good and we are pleased to have our defense set up and have our running backs and quarterback spots filled."
The football action will begin at 5 p.m. will the junior varsity level of play, followed by the varsity contests at 7 p.m. Every team will play the other three schools and switch off and on from offensive and defensive series.
"We are going to be allowing fans to come into the game, and encourage everyone to wear a mask," Barsenas said. "As long as everyone follows Covid guidelines, we should be OK."
Greenfield is a member of the PCAL's Santa Lucia Division and will host the Soledad Aztecs on Friday, Aug. 27. Assisting Barsenas in the varsity team are: Rogelio Pacheco, Rudy Amezcua, Jacob Morris and Javier Zavala.
Coaches for the Bruins JV team are: Gonzalo Garcia, Adolfo Avila, Abel Pajas, Eduardo Ryan and Rigo Avila.
"The energy is high with the kids," said Gonzales High's new head football coach Eddy Ramirez. "They are competing on the practice field and now that we can use pads it will be a lot of fun."
Gonzales will play its first full game of the season on Sept. 3, when the Spartans will host the Pacific Grove Breakers at Dick Force Stadium.
Gonzales will play this year in the Pacific Coast Athletic League's Mission Division. Assisting Ramirez this season are: Tony Garcia, Vicente Godoy, Ronnie King, Juan Hernandez, Steven Romero and Miguel Viduari.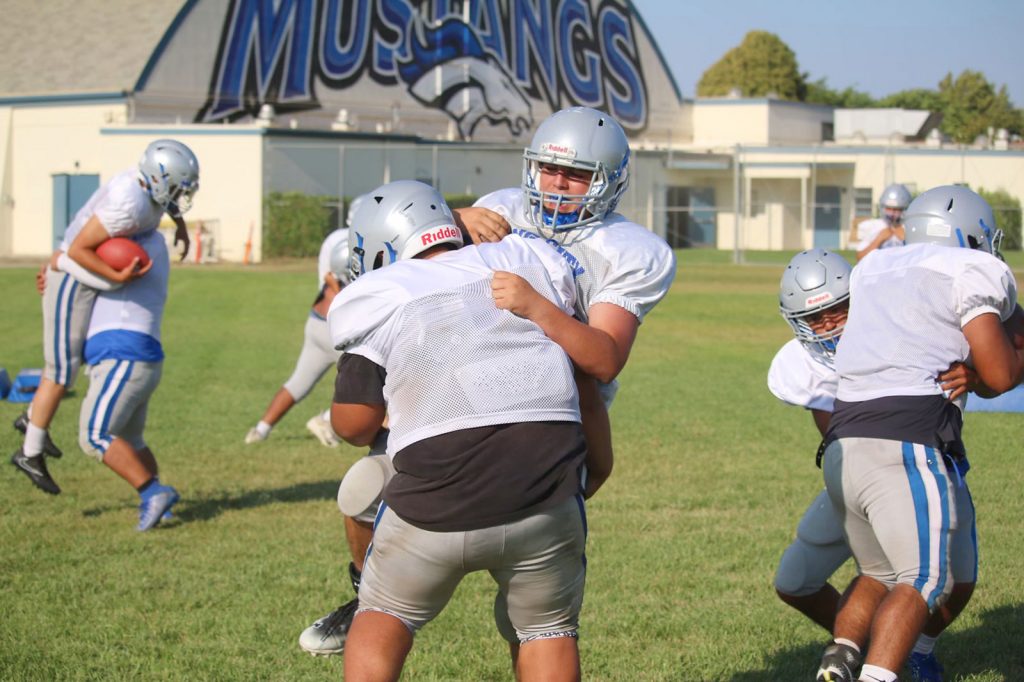 King City High head football coach Mac Villanueva will welcome back his coaching staff that includes: Matt Mendez, Jeremy Sarina, Cesar Soto, Jesus Pacheco, Mike McLane, Jake Stephens, Abram Nava and Lorenzo Espino.
"The kids have looked good, we just don't have a lot of depth," said Villanueva, who returns for his 10th season as head coach at King City. "We will be counting on our seven returning players to lead us on the field."
King City is a member of the PCAL's Cypress Division and will host the St. Francis of Watsonville Sharks on Friday, Aug. 27, at War Memorial Stadium.
Soledad High first-year head football coach Jose Martinez will be assisted by Raul Chavez, Jonathan Ovalle, Kevin Gomez, Eugenio Campos, Josh Fernandez and Ivan Ruiz.
"I think the jamboree will be a great first test for our players," Martinez said. "We will be stressing our fundamentals going into the jamboree."