Voters in South Monterey County will soon be choosing mayors, city council members and school board trustees in the upcoming Nov. 3 General Election. To help voters make an informed decision, King City Rustler and Salinas Valley Tribune sent out a questionnaire to all the candidates running in contested races in King City, Greenfield, Soledad and Gonzales, asking for their stance on local issues. Read their responses below:
SOUTH MONTEREY COUNTY JOINT UNION HIGH SCHOOL DISTRICT
Two four-year positions are up for grabs on the governing board for South Monterey County Joint Union High School District, which includes King City and Greenfield high schools as well as Portola-Butler Continuation High School and Pinnacle Academy Charter. Incumbent David Gaboni and appointed incumbent Irene Garcia are running for re-election against candidate Juergen Smith.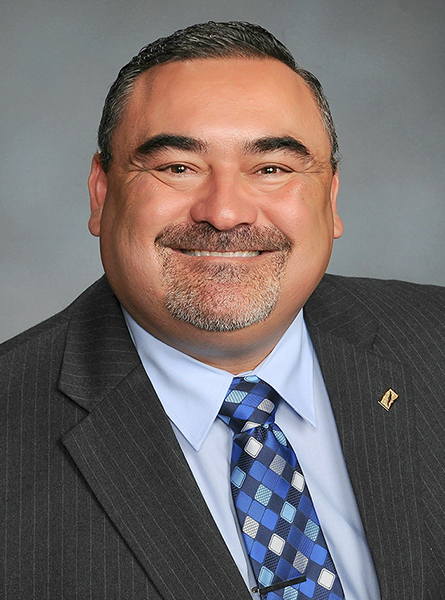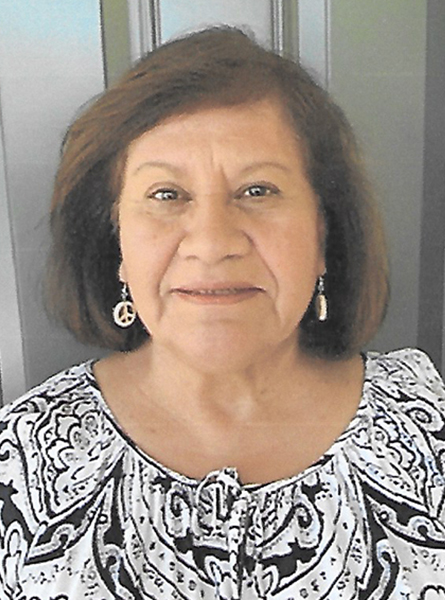 ---
What do you hope to accomplish as a school board member?
GABONI: If re-elected, I want every student to have the opportunity to achieve their full academic potential by being college and career ready. Keeping our schools fiscally responsible, hiring highly qualified teachers and classified staff, adopting board policies that focus on academic successes and approving classes that benefit students' educational needs, these things I plan to accomplish and are of great importance to me. I will work with the Board and Superintendent in a respectful and productive way, with a common goal of always putting student needs first with every decision made.
GARCIA: I was appointed to the SMCJUHSD board in April 2019. Since that time, I have learned what it takes to be an effective member of the board. I want to ensure that our school district is responsive to the values, beliefs and priorities of our communities. So as a board member along with the Superintendent have been implementing a Strategic Plan to assure all students, faculty and administrators have the necessary tools to make them and our schools successful.
SMITH: Raise our failing scores five and two to a passing acceptable score. Concerning the budget, ADA and lottery, the money is there we need to make better and wiser financial decisions. Unite and energize the school board, staff, parents and community members to improve the education experience for each student. Assist the only employee 100% better that we supervise, the superintendent. He is in charge, the main conductor of this two-ring circus. If he is successful then our children will be successful and we will make their dreams come true. Our goal is to get our children to college.
---
Which issues and concerns will be your main focus within your school district?
GABONI: The closure of schools, due to Covid-19, has had a large impact on students and staff. My focus and concern within the district will be on students who have been impacted academically and social-emotionally. I will focus on supporting teachers who have changed from in-person to online teaching within a short-period of time, while continuing to offer rigorous instruction. Supporting classified employees, the essential workers, who keep our district sites operating safely. I will focus on all our unsung heroes and their dedication to our district and insuring parents that their children's education and safety is of high priority.
GARCIA: We need to advocate more for our students to seek higher education after high school. Also working together with the middle schools to help prepare students entering into high school become more involved for their future. I would like to do more community advocacy to keep parents abreast on what the schools are doing and to listen to their concerns — we need to give them a voice by increasing parent involvement in the various organizations of the school system. However, we need to do more outreach to our communities who do not speak or read English. We must be prepared when schools reopen as to what precautions are in place and adhere to the guidelines set by the State/County. How will we keep track of each student who enters into the schools? What about safety? How safe will each student feel entering back into classrooms? All questions must be answered.
SMITH: Our priorities should always be in this order: students, employees and community. With our budget ADA from our property taxes and lotto money there needs to be more accountability. There are some line items in the budget educational programs and classroom supplies. Where is the money? It needs to be run like a professional business. Always remember the golden rule be honest, pleasant working environment, decent wages and benefits. Happy employees will result in happy productive students. With positive happy role models, we are encouraging all of our children to go to college and seek a professional carrier.
---
Why are you the best candidate to tackle those issues?
GABONI: During my time as Board President, we passed two bond measures without raising taxes. This has resulted in $40 million of projects to upgrade our facilities for student learning and improve the appearance of all our schools. We have a healthy reserve which prevented massive layoffs when schools closed. We have been recognized by "Us and World News" in their rankings of the best high schools in California and the United States. I believe I am the best candidate to tackle these issues because of my active involvement, extensive experience, dedication and leadership.
GARCIA: With your vote, I would like to continue implementing our Strategic Plan. As a current board member, we have been working hard to make improvements to our schools with the passage of Measure Q and R in 2016. Thank you to our communities the much needed classrooms and upgrades are beginning to unfold in which we should all be proud of. I also would like to continue to be your voice for betterment for our communities and our schools. Thank you.
SMITH: I have prior school board experience, Board member, President and Vice President. We found millions of dollars going in the wrong direction. This resulted in increasing educational programs, hiring an additional 120 employees and increasing the pay of 23%. I also went back to school completed the Masters in Governance. How to properly spend our children's educational money. In my professional life Law Enforcement with the state, county, and the feds. I developed outstanding interview skills. I would participate on the hiring panel for executive positions. I am able to read body language are they truthful, lying or creative in answering.