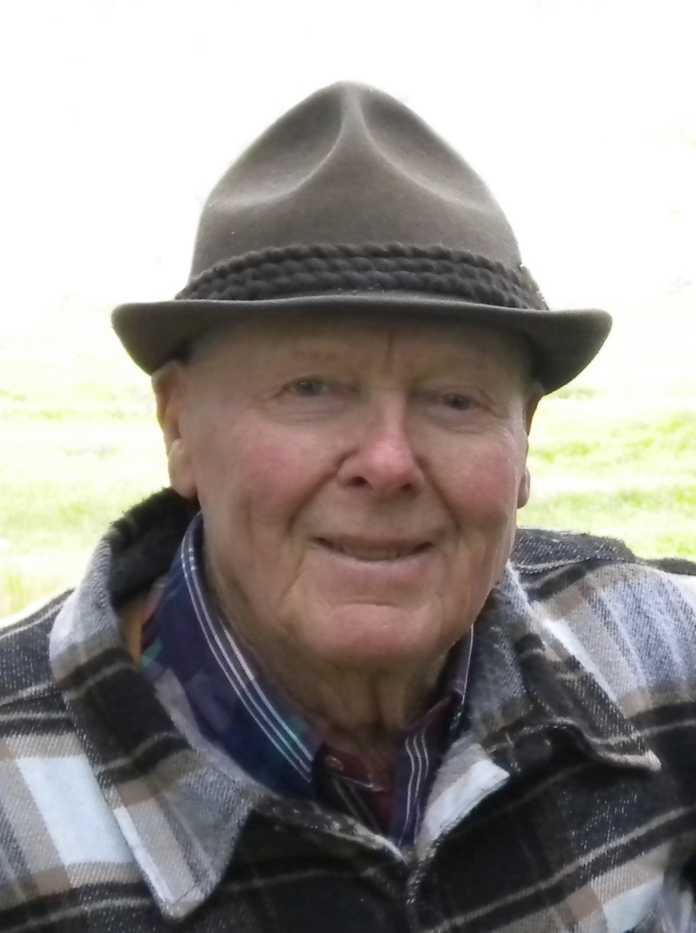 Arnold Togni, age 90, passed away in Redding, Calif., on Sept. 21, 2019. He was born on March 23, 1929 in Gordola Gordemo, Canton Ticino, Switzerland to parents Bernardo Togni and Maria Mocettini Togni. He was a resident of Eagle Lake in Lassen County.
Arnold immigrated to California in 1948 and began working on a dairy farm milking cows. In 1950, he met and married Dolly Masciorini, his loving and devoted wife of 59 years. He and his brother-in-law, Ben Masciorini, then became partners in row-crop farming in Greenfield and King City. There, Arnold and Dolly raised their four children and truly enjoyed their life on the ranch and being a part of the farming community in the Salinas Valley. In 1980, he and Dolly retired to Eagle Lake where they spent 29 wonderful years until her passing in 2009.
In 2012, he met his loving and devoted companion, Lisa Frey, and they enjoyed the rest of his years at their beloved Eagle Lake. His love of farming continued in retirement as he always had a garden with any kind of vegetable that would grow. His favorite place to be was always in the garden tending to all his plants. He believed that if you love the land, the land will love you.
Arnold also enjoyed fishing, hunting, barbecuing, making polenta and stew, and watching his favorite sports teams, the SF 49ers and the SF Giants. He relished spending time with family and his many friends.
Our Father was a man of his word, had a heart of gold, and was always there to lend a hand to anyone in need. He had many lifelong friends and relatives in the Eagle Lake community as well as in Southern Monterey County. He was loved by all who knew him and will be deeply missed and fondly remembered.
Arnold was preceded in death by his parents, eight brothers and sisters, wife Dolly Togni, and son Mike Togni. He is survived by his companion Lisa Frey, daughter Nancy Lester (Boyd) of Roseville, son Walter Togni of Eureka, Martin Togni (Shannon) of San Diego, granddaughter Danielle Lester, grandsons Matthew and Brendan Togni, as well as many nieces, nephews, and cousins in California and Switzerland.
A private memorial and celebration of his life will be held at a later date.
Those wishing to make donations in memory of Arnold may do so to: American Legion Post 0162 – Eagle Lake,687-935 Spruce Way, Susanville, CA 96130.