KING CITY — The year 2021 felt like an extension of its tumultuous predecessor, as news of the region's fight against the Covid-19 pandemic carried on through the headlines each week.
However, there were other stories — some virus-related, some not — that also defined King City and the South Monterey County community last year.
Following is a look at a few of those stories that shaped the year 2021:
---
JULY 2021
Revamped veterans memorial unveiled
King City Young Farmers officially dedicated the revamped veterans memorial, Avenue of Honor, inside San Lorenzo Park in King City on Independence Day, July 4.
The new location, near the front parking lot and barbecue areas, features stone plaques, flagpoles, dedication benches and a Battle Cross statue. The 56 plaques were moved after an earlier design of the Avenue included plastic name plates, which deteriorated over time and had been placed along the park's busy entryway.
Court services return
Monterey County Superior Court announced the reopening of the King City Courthouse after nearly eight years, with traffic court arraignments beginning July 13.
The courthouse at 250 Franciscan Way once again provided court services to the community of South Monterey County. The court had already begun offering Self-Help Center services to the public on the second Tuesday of each month.
The expansion offers a more convenient location rather than traveling up to 100 miles round-trip to access services in Salinas.
King City Courthouse formerly heard criminal cases before it was closed in September 2013 due to resource constraints during the Great Recession.
Supervisor unveils new office space
Monterey County Supervisor Chris Lopez hosted a ribbon cutting July 16 to mark the opening of his new office located inside the Greenfield Civic Center on El Camino Real.
The location means the District 3 supervisor can more readily meet with constituents in the South Monterey County region he serves. This was a shift from a prior location in the county offices on South Main Street in Salinas.
In addition to offices, the space includes a virtual meeting-ready conference room and cubicles intended for an intern program.
Crops decline in value
Crop values fell in 2020 by a total of $499 million from 2019, with 2020's total at $3.9 billion, according to the Monterey County Crop Report issued by Monterey County Agricultural Commissioner Henry Gonzales on July 20.
The 11.3% decrease in production value from $4.4 billion in 2019 was attributed to the Covid-19 pandemic. The loss of much of the foodservice sector from cancellation of major events and closure of schools meant a sharp drop in need for crops, depressing crop production.
Ash from wildfires also contributed to the decline by making some produce unsellable.
---
AUGUST 2021
Papé opens service center
Papé Material Handling opened its new Gonzales location with a celebration Aug. 4, allowing the public to tour the facility, get acquainted with the team and see an electric truck.
Papé offers such rental equipment as forklifts and reach trucks for area agricultural and construction companies. The new location is within the Gonzales Agricultural Industrial Park on Puente Del Monte Avenue, a shift from its previous site that was right off Highway 101 in Salinas.
School earns award for behavioral strategies
San Antonio Union School District in Lockwood received an award from the State of California recognizing its successful positive behavioral intervention and support strategies at the silver level, officials announced Aug. 4.
This represented a shift from when the school district had the eighth highest suspension rate in the state during the 2017-18 school year.
According to Superintendent Josh Van Norman, the students missing class while out of the classroom for behavioral reasons are the very students who need the classroom time. As such, the school implemented PBIS strategies and began rewarding positive behavior, including handing out "caught being good" slips to students and hosting weekly prize drawings.
Concerns rise over reservoir water levels
State and county leaders took a tour of Nacimiento and San Antonio dams in northern San Luis Obispo County and southern Monterey County, respectively, on Aug. 11 to get a first-hand look of the impacts of drought and facility conditions.
Both reservoirs had reached near-record lows, with Nacimiento at 14% capacity and San Antonio at 7%. Water releases from the reservoirs were ceased as of July 28, with the visible effects being a drying of the Salinas River.
The flow of water from both reservoirs is critical to Monterey County, which relies on them to refill the groundwater as an independent region rather than having water come in from the state. The tour included discussion of capital improvements for both dams to increase their capacity, which would cost $150 million because of regulatory requirements.
Soledad hosts first Ciclovía
Ciclovía Soledad was able to take place Aug. 22 after being delayed from March 2020 due to pandemic restrictions.
Most of Front Street was blocked to cars so that community members could walk, skate or cycle through a spacious open path filled with booths and activities.
The event was organized by a committee of local youth to inspire healthy habits, and is part of an Open Streets project, which has helped to bring prior Ciclovías to Gonzales in 2018 and King City in 2019.
---
SEPTEMBER 2021
Hartnell reopens with new facilities
Students returned to in-person learning at Hartnell College, which reopened two South Monterey County facilities to welcome them for their first week of classes, Aug. 30 to Sept. 3.
King City Education Center was expanded with new, larger classrooms during the Covid-19 shutdown, and the new Soledad Education Center was also completed amid the pandemic.
The South Monterey County locations made Hartnell classes available locally rather than having to travel to the main campus or Alisal campus, both in Salinas. Many of Hartnell's classes are also online or offered in a hybrid model.
The 16,750-square-foot Soledad center, completed in the spring, held classes for the first time this fall, offering eight courses in four subject areas — English, English as a Second Language (ESL), history and administration of justice. The King City center, now doubled in size to 25,000 square feet, offers nine classes in chemistry, computer science, English, ESL, music and political science.
Health program launches at high schools
South Monterey County Joint Union High School District launched the Mee Memorial Healthcare System Student Volunteer Program, which runs from September 2021 to May 2022.
The participating 25 seniors from Greenfield and King City high schools receive training every Saturday at the King City High School Library. The students are working toward obtaining certificates in PPE, Blood Pathogens, First Aid, CPR and Infant CPR.
In addition, they will complete up to 300 hours of community service during their placement at Mee Memorial Healthcare System, scheduled from December to May. Students who finish their 300 hours can apply for local scholarships reserved for participants.
The Student Volunteer Program is a prelude to the district launching a two-year Patient Care Pathway at both high schools during the 2022-23 school year.
Senior social hours commence
Meals on Wheels of the Salinas Valley launched a new monthly social hour for active seniors in the community, the first of which was held in September in Soledad and Gonzales.
The pilot program, called SOCOS Social (SOuth COunty Seniors Social), offers a space for seniors age 60 and older to socialize and enjoy a free meal while listening to live music and learning about local resources.
Soledad hosted the area's first social on Sept. 14 at Soledad Community Center, followed by Gonzales with another social on Sept. 16 at St. Theodore's Church Parish Hall.
The SOCOS Social is planned to be held monthly on the second Tuesday of the month in Soledad and the third Thursday of the month in Gonzales.
Supervisors adopt mask order
After several weeks of discussion, Monterey County Board of Supervisors approved a countywide indoor face covering ordinance on Sept. 28 that took effect in November once certain criteria were met.
The mandate required all residents over the age of 2, both in cities and unincorporated areas, to wear face coverings in public indoor settings, regardless of Covid-19 vaccination status. Some exemptions included when residents were in their own homes; with family members; alone in a closed room; or taking part in an activity where masks could not be worn, such as eating or drinking.
On Nov. 16, the supervisors voted to suspend the masking requirements, effective immediately. The ordinance was tied to the Centers for Disease Control and Prevention's Community Transmission Rates for Covid-19 and was triggered when Monterey County reached the "Substantial" level of those rates; however, the ordinance allowed the Board the option to suspend the masking requirements.
The board also considered revising the ordinance to be tied to local data reporting instead of the CDC rates.
---
OCTOBER 2021
Classroom building opens
Greenfield High School celebrated the opening of its new two-story classroom building with a ribbon-cutting ceremony Oct. 5.
Located at the front of the campus, the facility presents a new "front door" to the school, along with a new parking lot, pedestrian circulation pathways, entry plaza and secure campus perimeter. The 24,417-square-foot building provides two levels of instructional areas, including a new maker-space lab, and consists of 16 classrooms for general education and Science, Technology, Engineering and Mathematics (STEM) classes.
Construction began during the pandemic and distance learning in late August 2020 by Otto Construction. South Monterey County Joint Union High School District used funding from the voter-approved Measure Q bond to cover the project's costs.
MST completes operations facility
Monterey-Salinas Transit (MST) celebrated the completion of its South County Operations and Maintenance Facility in King City on Oct. 11 after just over a year of construction.
The 11,000-square-foot facility on San Antonio Drive supports existing and future transit needs in the surrounding rural communities, primarily serving transit vehicles to assist residents of South Monterey County.
Up to 40 MST buses will be operated from and maintained at the 5-acre site. By operating from the facility in King City, the buses will travel less miles, resulting in a 900-ton annual reduction in greenhouse gas emissions.
Service out of the new location began in December.
Area's first marijuana dispensary opens
South Monterey County's first marijuana dispensary opened for business in Greenfield, selling recreational cannabis products in the area.
Higher Level, a locally owned cannabis retailer with operations in Seaside and Hollister, opened its third location in Greenfield earlier this month. A grand opening took place Oct. 15 at the storefront on Fourth Street.
Higher Level Greenfield is the only marijuana dispensary in South Monterey County currently. The dispensary joins the city's other major employers Loudpack, Greenfield Cannabis Company and Ceres Labs as the newest members of the growing cannabis industry.
Teen center receives $5M check
Sen. Anna Caballero visited Gonzales on Oct. 19 to present a $5 million check to city leaders and Gonzales Youth Council members for the construction of a teen center.
Caballero, who represents Senate District 12, was able to secure the funding through the state budget earlier this year. The Teen Innovation Center is part of the greater Gonzales Community Center Complex, which will also include the library and a large room with adjacent classroom spaces.
The entire complex, to be located on Fifth Street, is estimated to cost $30 million. Construction will begin in 2022 and is slated to open in late 2024.
Soledad celebrates movie theater opening
Premiere Cinemas in Soledad officially opened its doors after several years in development.
A ribbon-cutting ceremony with city officials was held Oct. 29, more than two years after the movie theater broke ground in 2019. The new multiplex, at 499 Nestles Road, currently features eight screens.
Premiere Cinemas has two other locations in Hollister and Los Banos. The Soledad location joins King City Cinemas as the only movie theaters in South Monterey County.
---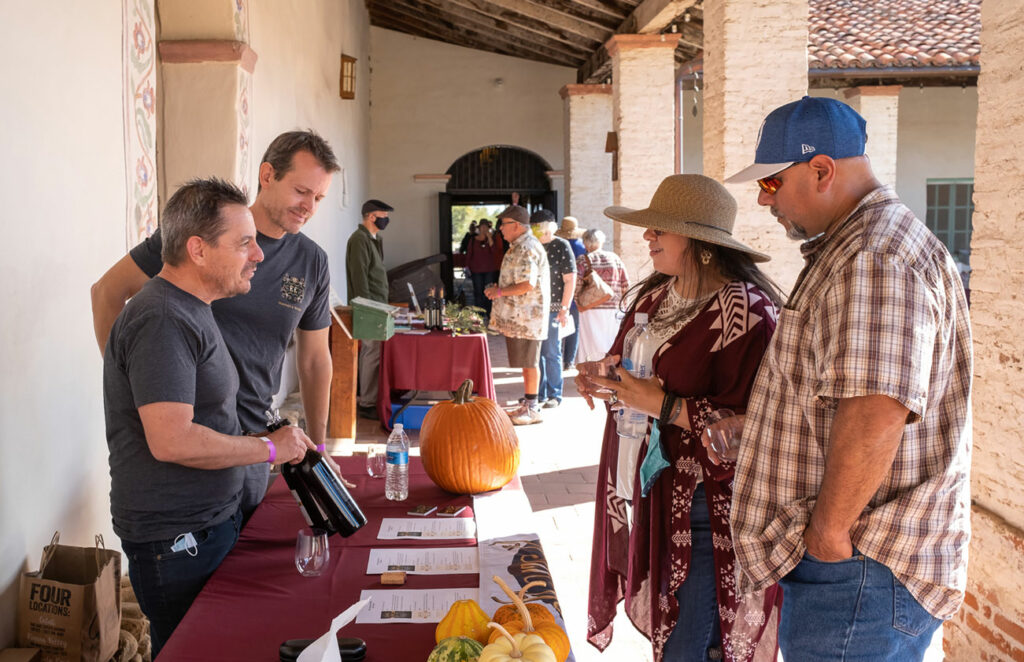 NOVEMBER 2021
Mission San Antonio turns 250
More than 200 guests attended Mission San Antonio de Padua's "Enchanting Afternoon in the Garden" on Nov. 6 to celebrate its 250th anniversary.
The special event provided an opportunity for the community to sample local wines while enjoying appetizers among the Mission's newly restored garden and experience first-hand the results of its seven-year retrofit/restoration project.
Founded by Junipero Serra in 1771, Mission San Antonio de Padua is the third oldest Spanish mission in California and remains an active Catholic parish and retreat center, located at 1 Mission Road in Jolon.
Energy storage projects announced
Central Coast Community Energy announced three new energy storage projects located within its service area in Monterey County.
The community-focused energy provider, which is responsible for sourcing clean and renewable electricity on behalf of multiple counties, called the projects a "major milestone" for the public agency and the entire region.
The Bodega Energy Storage Project in Gonzales will provide 10 MW of storage and deliver 80 MW/hours (MWh); the Green Valley Energy Storage Project in Salinas will provide 16 MW of storage to discharge 128 MWh; and the Rava Mesa Project, located in unincorporated Monterey County, will provide 6 MW of storage for a total discharge cycle of 18 MWh.
All three projects will be developed by local firm, Concentric Power Inc., and are estimated to be operational in 2026.
Vintage racing draws thousands to Laguna Seca
Velocity Invitational wrapped up its inaugural event in November, concluding a jam-packed three-day weekend of vintage racing, special exhibitions, food and wine at WeatherTech Raceway Laguna Seca in Salinas.
From Nov. 12 to 14, more than 10,000 guests attended Velocity Invitational throughout the extended weekend along with the livestream of the event being shared with over 600,000 viewers.
Highlights from among the hundreds of iconic race cars participating in the event included three Ferrari 250 GTOs, six Porsche 917s and a rare appearance of one of only six surviving Mercedes 300 SLRs. The event also included an auction and panel discussion about "The Future of Motorsports."
---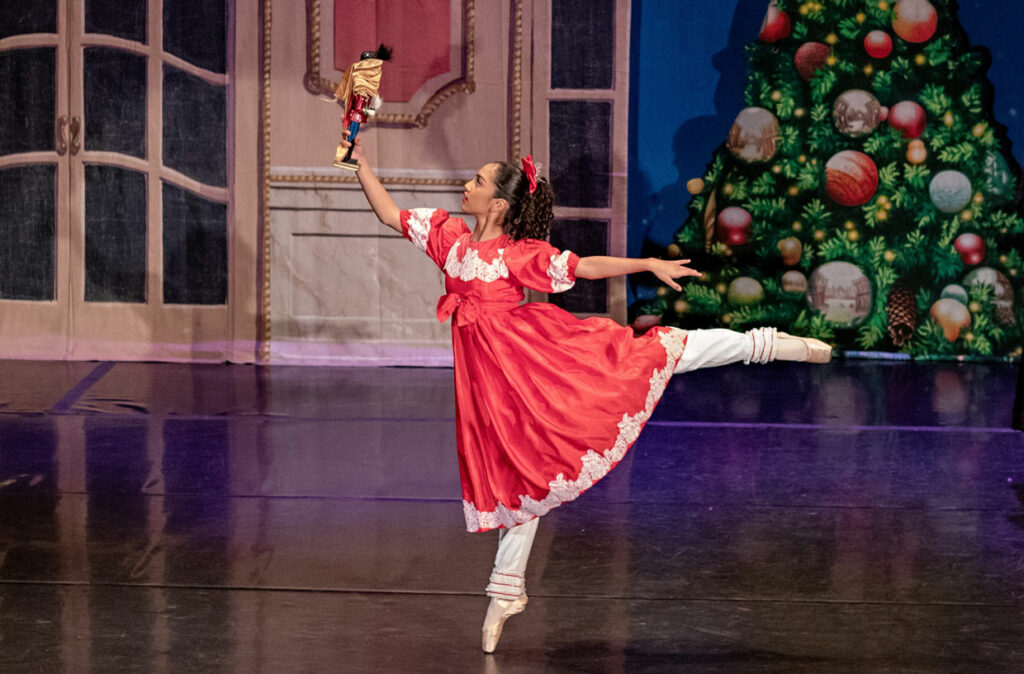 DECEMBER 2021
Feedback service begins for 911 calls
Monterey County Emergency Communications launched a customer service feedback survey program on Dec. 1.
The program, called CueHit, is a new tool for the community to provide feedback after talking with 911 call takers or dispatchers. Monterey County is the first county in California to deploy this system.
CueHit is a text message system that gives those who have made certain types of 911, non-emergency or administrative calls the option to provide feedback on how their situation was handled.
Park projects receive millions in grants
Nearly $26 million was awarded for park projects in the Salinas Valley as part of the state's "Outdoors for All" initiative to enable all Californians to access parks and open space.
California State Parks announced Dec. 8 that a total of $548.3 million in grant funding will deliver new parks and renovations to existing parks in more than 100 communities across the state, including projects in King City, Greenfield and Salinas.
Among the 112 projects awarded grants this year was the City of King's Downtown Park/Plaza Project, which received $2.135 million to construct a performance stage and entry plaza at the vacant property on the corner of Broadway Street and Vanderhurst Avenue.
City of Greenfield was awarded $8.5 million to create the new Greenfield Recreation Center and Park. Two park projects in the City of Salinas also received grant funding: the Carr Lake Park Development was awarded $8.5 million and the Closter Park Improvement Project acquired $6.8 million.
'Nutcracker' dazzles audiences once again
The 62nd annual "Nutcracker Ballet" dazzled local audiences once again this winter at the Robert Stanton Theater in King City after Covid-19 caused a nearly two-year absence of the historic production.
Produced by Monterey County Dance Foundation and Monterey County Dance Theatre, the holiday classic is one of the oldest "Nutcracker" productions in the United States and was first produced locally in 1959 by Pauline Hall.
All three performances from Dec. 10-12 were sold out and featured a cast of more than 80 dancers from South Monterey County.
College soccer team makes history
Monterey County Board of Supervisors recognized the Hartnell College women's soccer team for winning the state championship title for the first time in the program's history.
The supervisors voted to proclaim Dec. 14, 2021, as "Hartnell Women's Soccer Team State Championship Day" in Monterey County to honor and celebrate the Panthers' victory and presented the team with an official County Resolution.
This year, the women's team won the Coast Conference title and broke several program records, taking home its first California Community College Athletic Association State Championships title on Dec. 5. The Panthers ended the season with a 24-game winning streak, the longest streak for Division 3 Junior Colleges in the country.
Some of the team's student-athletes represent Salinas Valley communities, including Salinas, Soledad, Greenfield and Gonzales.
The Hartnell men's soccer team also played well this year, coming in second at the state championships.
---
View Part I of the 2021 Year in Review here.