KING CITY — Southern Monterey County Foundation (SMCF) is celebrating an impressive milestone — 10 years of giving back to Southern Monterey County.
The SMCF raises funds and makes grants to improve the quality of life in South County from King City to points south to the Monterey County line. It got its start in 2013, when a group of community leaders gathered at Scheid Vineyards to hear from Community Foundation for Monterey County President/CEO Dan Baldwin about the impact a regional fund could have for South County.
In early 2014, a local volunteer Advisory Board was formed, the SMCF was launched, and donations were made from dozens of "Founding Family" members.
The Advisory Board is made up of area residents who have a deep understanding of community needs, appreciation for Southern Monterey County and a commitment to the tradition of neighbors helping neighbors.
A "foundation within a foundation," the SMCF is an affiliate fund of the Community Foundation for Monterey County, which invests and manages the funds, while the Advisory Board recommends all grants.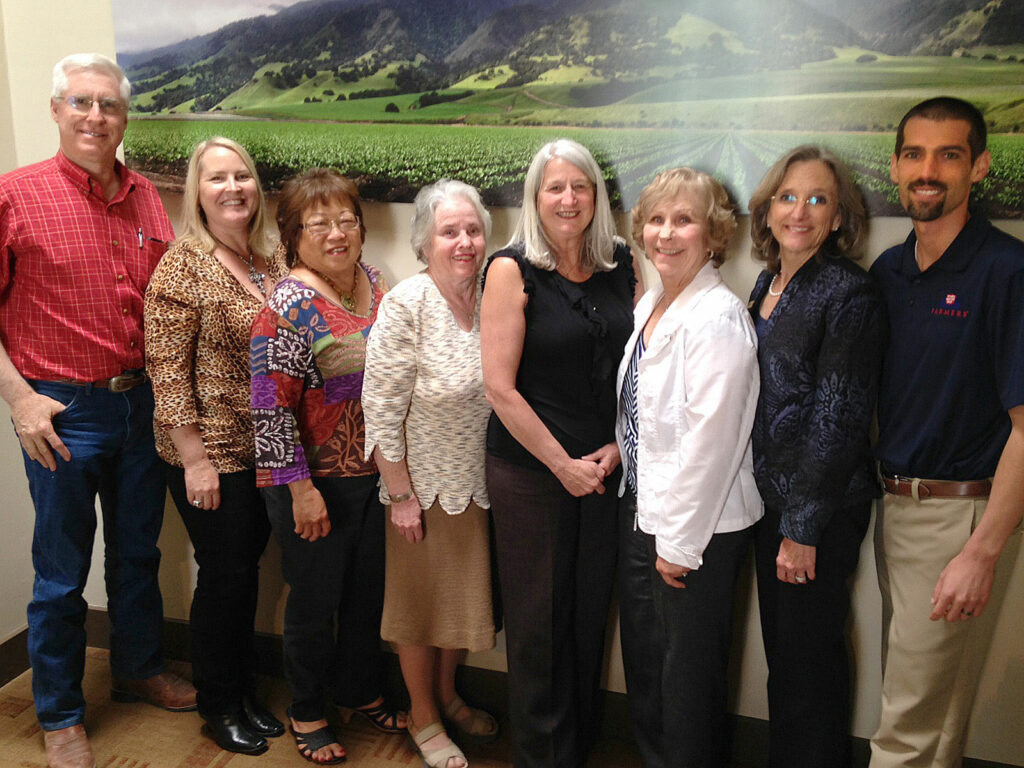 Major impact
Now 10 years later, the SMCF has become a vital stakeholder in improving the quality of life in South County. The fund has granted more than $200,000 to nonprofits and programs benefiting South County residents.
Advisory Board Member Rob Cullen noted, "It started as a vision. We had no idea how successful it would be. What I love so much is that we can create a legacy. And the impact to our community has just been phenomenal."
Grants have supported emergency preparedness, youth sports and arts programs, substance abuse prevention, services for seniors, literacy and reading, medical care for people with serious illnesses, libraries and cultural institutions, mental health services and more.
"The Southern Monterey County Foundation is made up of amazing donors and they've made a great impact," said Anna Foglia, Sun Street Centers CEO, who received a grant for AV equipment to help in their King City recovery programs.
King City Boxing Club Director Rodolfo Tapia described the impact the grants make, benefiting not only the young participants, but also the greater community.
"Without (the SMCF), it would be very hard for us to help the kids," Tapia said.
One grant to Monterey County Agricultural Rural Life Museum helped teenagers safely video their stories during the pandemic. Others helped purchase a document scanner for the local library, purchase science kits for youth in San Ardo, and bring South County kids to the experience the ocean, some for the first time.
"The Foundation has been critical to our success," shared Jeff Hinderscheid, executive director of Sol Treasures, another SMCF grantee. "It's been impactful in our ability to pivot during hard times," he added.
Building for the future
Since its founding, the SMCF has been building an endowment, a fund that will support grant-making for future generations. They take great pride that this endowment is currently at $241,000 and growing. Building the SMCF endowment ensures that local needs will be supported today, tomorrow and well into the future.
On a recent warm August evening in King City, guests gathered at Casey Redtail Ranch to commemorate 10 years of impact and launch a major endowment campaign. SMCF Advisory Board Chair Oscar Avalos recognized current and past board members for "their efforts to invest in our communities and improve the quality of life in this beautiful part of the County."
The Advisory Board announced the "Campaign for the Future" with a goal to build an endowment of $2 million to ensure that the ever-changing needs of the Southern Monterey County community will be met.
"We have a dream for this endowment, to help create a bright future for Southern Monterey County," said Ryan Casey, SMCF Advisory Board member, whose parents Rich and Sharon Casey hosted the event.
Advisory Board members have already led the way with generous gifts. Sharon Casey notes, "We support the Foundation because we love that the money stays local and helps to support our community."
Because the fund is invested to grow over time and a percentage is granted each year, a strong endowment would provide a continuing source of grants for groups providing care and support to the people of South County.
With a $2 million endowment today, the SMCF would grant approximately $100,000 per year. Over the next 20 years, more than $2 million would be invested in South County and the fund would continue to grow and support local grants.
How to help
Gifts of any amount are appreciated and will make an important difference. Gifts can be one-time, a multi-year pledge, gifts of stocks, property or a gift through a will or trust. Donors can also create a named fund within the SMCF endowment with a new gift of $25,000 or more. Grants will be made in the donor's name, family name or the name of a loved one or business.
"This is a new way of thinking about giving back to our area. Whatever is generated from the endowment in interest, we can turn around and make grants to the community. We invite you to be part of this forever family and leave a legacy for generations to come," said Grace Borzini, SMCF current and founding Advisory Board member.
Cullen reflects, "As I drive around town and Southern Monterey County, I can see the nonprofits that have benefited from the great work that our donors have done. It's an amazing thing when people get together."
The Southern Monterey County Foundation is "people helping people," Avalos sums up.
As the foundation builds, there is great pride in what has been accomplished and excitement for what the future holds for the residents of South County. For more information about the SMCF Campaign for the Future, call 831-375-9712 or visit cfmco.org/SMCF.