KING CITY — A fugitive wanted for a triple murder last December in King City has been arrested, according to the King City Police Department.
Elizar Ayron Arellano, a 20-year-old resident of King City, was previously identified as a suspect in the shooting deaths of Carlos Lopez, Selena Godoy and Godoy's unborn child on Dec. 26, 2021.
Police subsequently obtained an arrest warrant for Arellano for his involvement in the murders; however, he fled the area after the shooting.
KCPD then requested assistance from the U.S. Marshall's Service Fugitive Task Force in locating Arellano. The Marshall's Service developed information that he was in Tuolumne County, east of Modesto, Calif.
On Sept. 27, the Marshall's Service and King City officers traveled to Tuolumne and Mariposa counties to find Arellano, who was located and arrested in the 6000 block of Greely Hill Road in Coulterville.
He was booked into the Mariposa County Jail, pending transfer to the Monterey County Jail.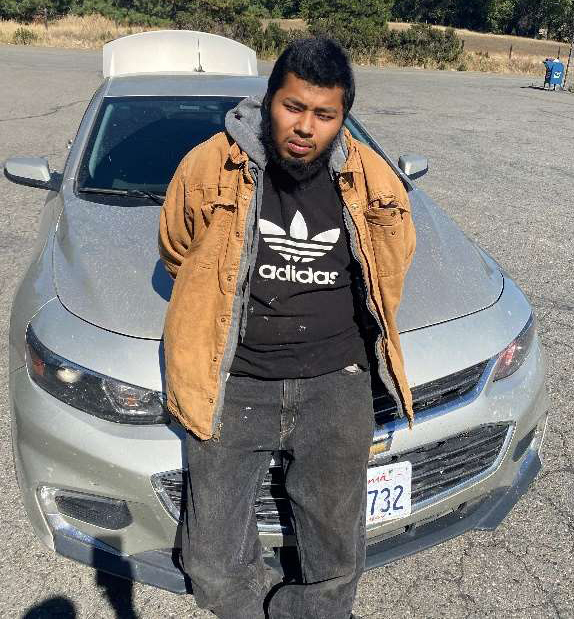 After Arellano's arrest, a search warrant was also served at a residence in the 20000 block of Chapin Road in Groveland.
Arellano is the seventh suspect arrested for their involvement in the murders.
"King City Police Department would like to thank the United States Marshall's Service for their investigative efforts and assistance over the past nine months to locate and apprehend Arellano," police said in a news release. "In addition, the King City Police Department would like to thank the Tuolumne County Probation Department, Tuolumne County Sheriff's Office, and Mariposa County Sheriff's Office for their assistance throughout the day."