KING CITY — Santa Claus flew into King City again this year and, with the help of his volunteer elves, delivered toys and pozole meal kits to more than 2,000 residents from South Monterey County.
The 2022 Operation Santa Claus event was brought to local families by Monterey County Supervisor Chris Lopez, California Water Service and Fort Hunter Liggett, and supported by a number of other organizations, community leaders, businesses and agencies.
At the Dec. 16 event, children and parents watched as Santa arrived by helicopter, landing at the Salinas Valley Fairgrounds in King City, with Mrs. Claus and an Elf along for the ride too.
All three took photos with the youngsters, while volunteers distributed toys and pozole meal kits to nearly 500 participating families, who were pre-selected by local school districts based on financial need.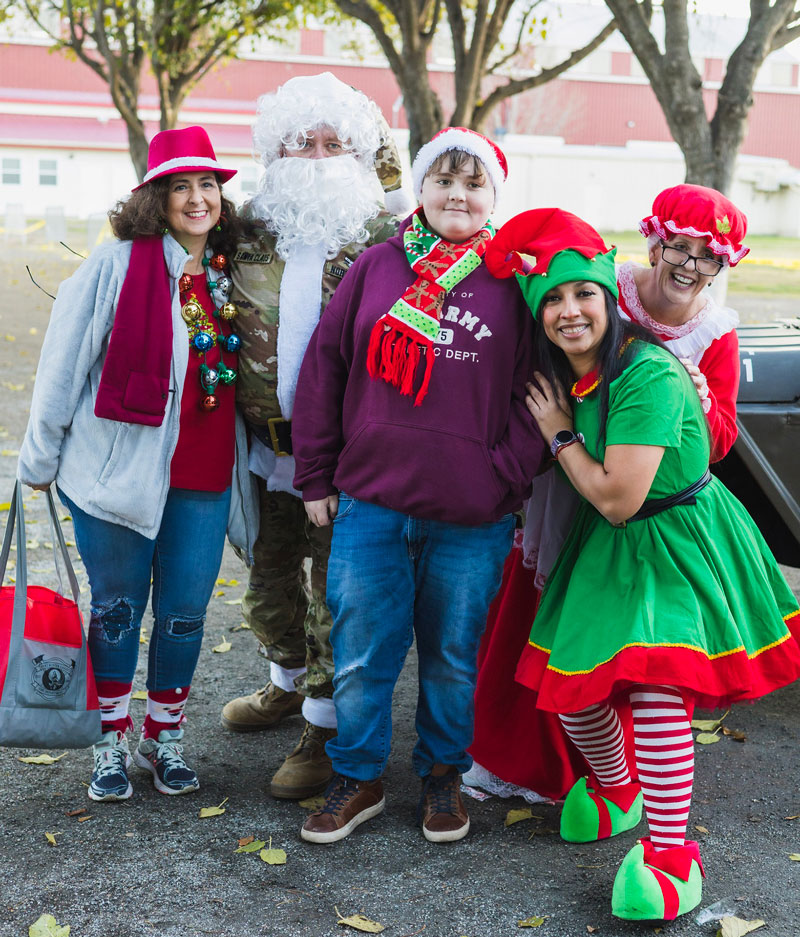 "With families from Lockwood to Soledad participating this year, the magic we can make together is growing," Lopez said. "With over one hundred elves from the community joining our partners, it shows that this is a community where we look out for one another. I hope these are memories that will last generations."
Operation Santa Claus, now in its second year, came to fruition after Lopez and Cal Water representatives wanted to help ease the stress of families in need by bringing a little holiday magic to South Monterey County with a warm meal, toys under the tree and a special Santa sighting.
"We are proud to sponsor and help organize Operation Santa Claus once again, and we look forward to continuing this tradition for years to come," said Cal Water Local Manager Marc Bloom.
In addition to Supervisor Lopez and Cal Water, the annual event is supported by Assemblymember Robert Rivas, Food Bank for Monterey County, City of King, California Highway Patrol, King City Police, Greenfield Police, Salinas Valley Fair, Chevron and Mercy Air, which provided the helicopter.
Fort Hunter Liggett's Command Team, which gave Santa and company a ride around the fairgrounds after landing, said the local military base is a "proud supporter" of Operation Santa Claus.
"Much appreciation to the many volunteers that came to support and hand out countless bags of food and gifts to local families in need," FHL posted on social media afterward.
Lopez also gave special recognition to volunteers from King City Rotary, Hartnell College and Jack Franscioni Elementary, as well as the entertainment presented by Sol Treasures Youth Choir and Jeff Hinderscheid, and a shoutout to King City Fire Department for covering the event.
"This was truly a special evening that couldn't have been pulled off without all of these incredible partners and so many more," he said.