KING CITY — King City Branch of Monterey County Free Libraries will host Howard Strohn and John and Karen Jernigan, authors of "Images of America: King City," on Tuesday, Nov. 15, at 5 p.m. for a special presentation featuring the history of King City in photographs and images.
Hear about the people and little-known stories from the rich history of King City, where Mesa Del Rey Airport was instrumental in training pilots during World War II, near where John Steinbeck's novel "East of Eden" was set, and where ranching and agriculture flourished.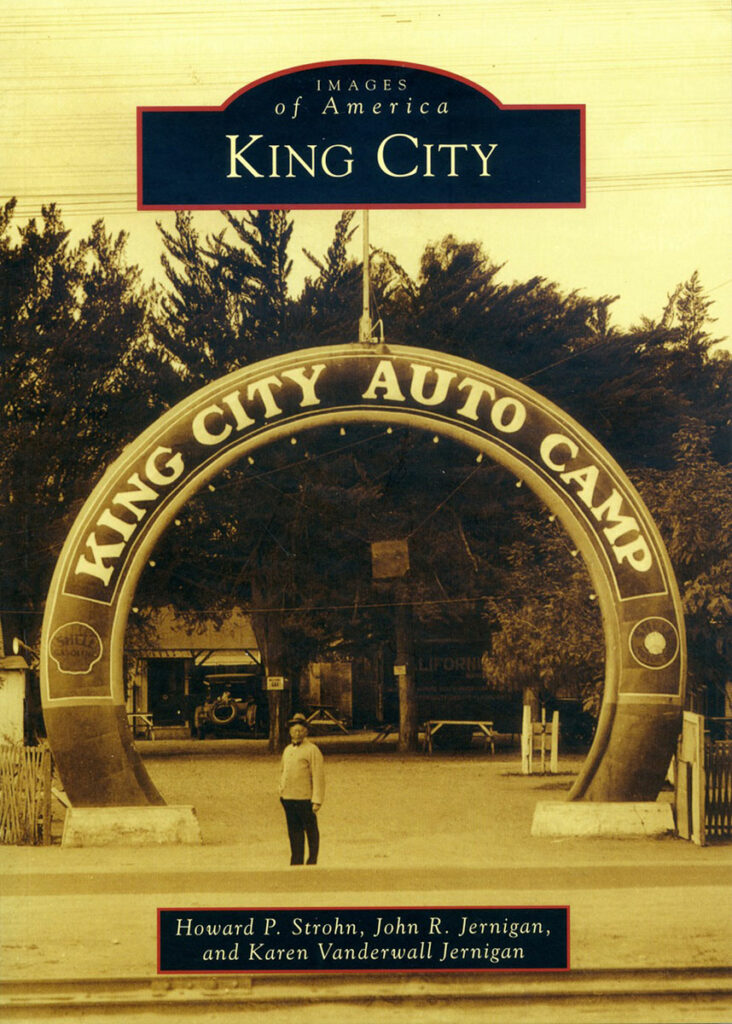 The book is a result of extensive research and 18 months of weekly meetings during the Covid-19 era. The authors worked with dozens of people who provided family photos and information to tell their stories.
Many of the book's images also come from the Jernigan Collection of historic postcards and photographs. The Jernigans first met Strohn at the King City Library when he was researching microfilm documents.
Strohn was born in King City in 1939, graduated from high school there in 1957, and has spent most of his life in the rural areas of Monterey County. He provided much of the detailed information about the images from his 40 years of research.
John Jernigan was born in King City in 1953, graduated from high school in 1971, and worked as a glazing contractor and owner of King City Glass for more than 40 years. Karen Vanderwall Jernigan came to town in 1977 to work as a reporter for the Rustler newspaper and stayed to work as a businesswoman, help raise a family and serve as a city councilwoman.
This free program will be in-person at the King City Library, 402 Broadway St., and will also be hosted simultaneously on Zoom. For those who would like to participate by Zoom, register at bit.ly/3fE2QLT.
For more information about this program, contact the King City Library at 831-386-6885 or email Chris Ricker at [email protected].