KING CITY — King City Post Office will be renamed in honor of late postmaster and veteran Rudolph "Rudy" Banuelos.
Banuelos, who was born in 1927 to immigrant parents from Mexico, enlisted in the U.S. Coast Guard and served in World War II. After serving in the reserves, he continued as a recruiter in King City for 40 years. He served as postmaster chief of King City for nine years.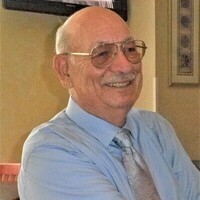 "Local heroes like Chief Rudy Banuelos deserve recognition for their many years of dedicated public service to our communities and country," said Congressman Jimmy Panetta, who introduced legislation to honor the memory of Banuelos.
The bill by Rep. Panetta was co-sponsored by the entire California congressional delegation and allows for the renaming of the King City Post Office after Banuelos.
"With the dedication of the King City Post Office, we are honoring the life and work of Chief Banuelos as a pillar in King City, a veteran, and a postmaster who made sure that neither snow nor rain, heat, gloom of night, stopped the completion of his appointed rounds," Panetta said. "A true local hero of King City, I'm proud to honor his life, the example he set, and the legacy he left."
Banuelos died in November 2021. He is survived by his wife Joanne and three children.
Panetta's legislation was passed as part of the Consolidated Appropriations Act of 2023. President Joe Biden signed the bill into law on Dec. 29.