KING CITY — Laughs were heard and tears were shed during the King City Chamber of Commerce and Agriculture's Annual Awards Dinner on Saturday.
The March 4 celebration recognized the 2022 winners of the organization's annual business and community awards held inside the Orradre Building at the Salinas Valley Fairgrounds in King City.
This year's honorees were Kasey Tertulien of Kasey's Fitness Academy as Business of the Year; Allie Cullen as Citizen of the Year; Oscar Avalos as Friend of the Community; and Elliot Riley with the Hermie Robles Youth Award, a new accolade given to a local youth for their outstanding service to the community.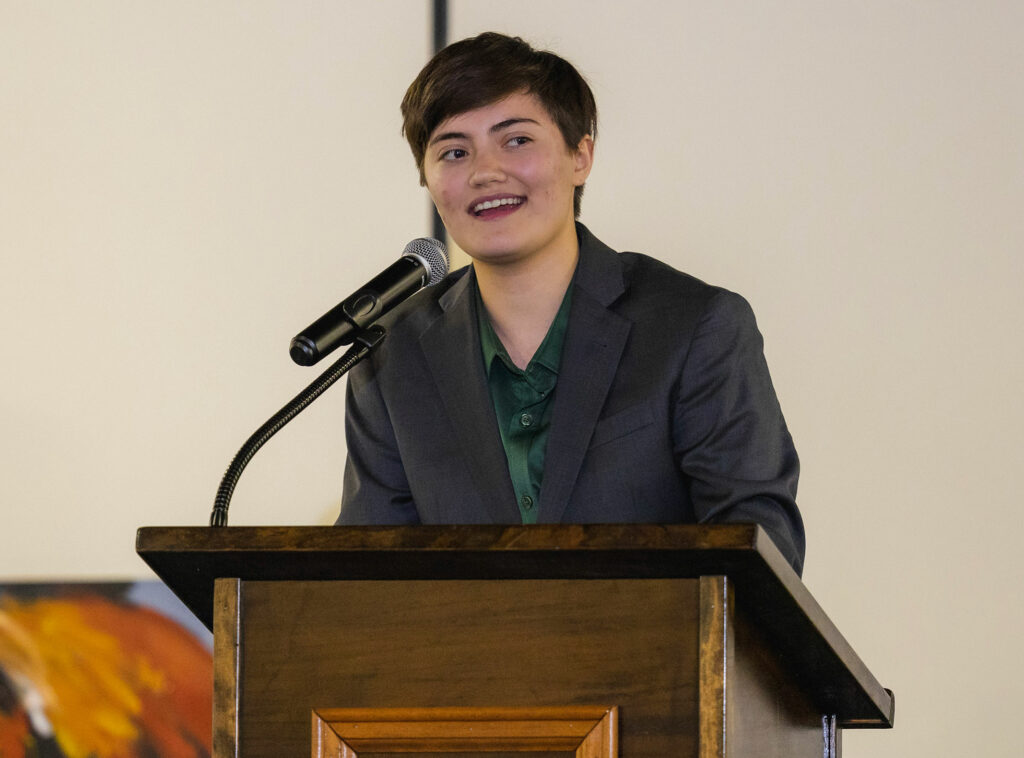 After introductory speeches about the winners, they each received their engraved glass award, as well as certificates of recognition from local dignitaries for their contribution to the community.
Among those present were Monterey County Supervisor Chris Lopez, Monterey County Superintendent of Schools Deneen Guss, King City Mayor Mike LeBarre and King City Councilmember Rob Cullen, who emceed the event.
"They are all extremely deserving and it was an honor to celebrate, roast and congratulate them tonight," Lopez said on social media afterward. "It was an honor to present them awards and thank them for their amazing contributions to King City."
In addition to the awards presentation, the evening featured a catered dinner, silent and live auction, music and dancing.
Also new this year was the inclusion of professional live art entertainer, Amy Burkman, who grew up in King City. She performed speed painting on stage, during which she painted pictures upside down before flipping the canvas over to reveal the image.
One such painting was that of Hermie Robles, a beloved community member and volunteer who died suddenly in December 2021. His portrait was auctioned off to Grace Borzini, who then gifted it to Robles' mother Alicia Medina, who was in attendance.
"We had a wonderful time at last night's King City Chamber of Commerce awards dinner," wrote Scheid Vineyards, where Robles worked as the hospitality lead for the Greenfield Tasting Room, on Facebook. "The highlight for us was the surprise paint performance of our beloved Mr. Hospitality, Hermie Robles!"
The Annual Awards Dinner is King City Chamber's premier fundraiser, with proceeds going toward chamber events and services for the business community.